If you enjoy going to the gym, you're well aware of the want to push yourself further and further to reach your body goals. To do that, you need all the stamina and endurance you can get to be able to spend more time in the gym. And most gym-goers swear by pre-workout supplements as being the fail-safe way of getting that extra boost that is needed. But pre-workout also is a bit tricky to navigate. With various ingredients, some known and some not, the effect on each individual's body varies. And then comes a fundamental question how long before going to the gym should I take pre-workout?
Now, what seems like a straightforward question is much more complicated when it comes to answering. There is so much going on, both in terms of what is in the supplement, and how it affects your body, what there's no simple answer. So what we've done is we've compiled all the information you need to know in order to be able to answer that simple question that is on your mind.
What is pre-workout made of?
Another simple question that doesn't have a straightforward answer. The reason being is that every pre-workout has a unique formula. You won't find two separate brands with the same ingredients or doses. So some formulas have carbs in them while some boast being calorie-free. Some might have caffeine and Beta-alanine as a common ingredient, but the doses will be vastly different. Some ingredients might also be very evasive in terms of what they actually are. I mean, what does "explosive energy blend" even contain?! And if you don't know what they contain, how can you know the effect they will have on your body?
Since there is no simple answer, that's where your job comes in. You can't blindly pick up any pre-workout and nor should you be blinded by glitzy marketing strategies. You need to have proper information about what it is that you're consuming. So do your research before going to buy the supplement, and when you're going through the label and an ingredient doesn't make sense, walk away from the supplement.
What ingredients are considered safe, and how long do they stay in the body?
So the good news is that most reputable pre-workout supplements have common ingredients that are not only known but are also well researched. So not only will you be able to find out just how safe to consume that ingredient is but also how much of it should you be taking.
Let's start with caffeine. A well-known stimulant that works by blocking the adenosine molecules from reaching their receptors. These molecules are what is responsible for sending signals to your brain that your body is tired or that you're feeling sleepy. So when caffeine blocks them from sending those signals, you'll be more energized, and you'll feel an adrenaline rush. Now caffeine is known to last in your bloodstream for a good 5 to 6hours. But that doesn't mean that its effects on your body last that long. At best, caffeine should give you that energy boost for no more than 60 to 90 minutes per intake.
The next common ingredient is Beta-Alanine, which is an amino acid that helps your endurance and durability when it comes to intense training. Now, beta-alanine isn't as well-known as caffeine is, however, for most of the part, research suggests it's safe. Similar to caffeine, this ingredient will only be of help to your body for 45 to 60 minutes.
Creatine is a common ingredient in pre-workout supplements and is widely approved off. Creatine is a derivation of three amino acids that occur naturally in our bodies and are found in our muscles as an energy source. It is also used in supplements to increase muscle mass. Since Creatine is also naturally produced in our bodies, there is still a bit of a question as to how long it lasts in our system. The assumption is that it doesn't last more than an hour. There is also another question as to Creatine. Some research seems to suggest that it may be more effective to take Creatine after your workout when your energy levels are low.
What should other factors be taken into consideration?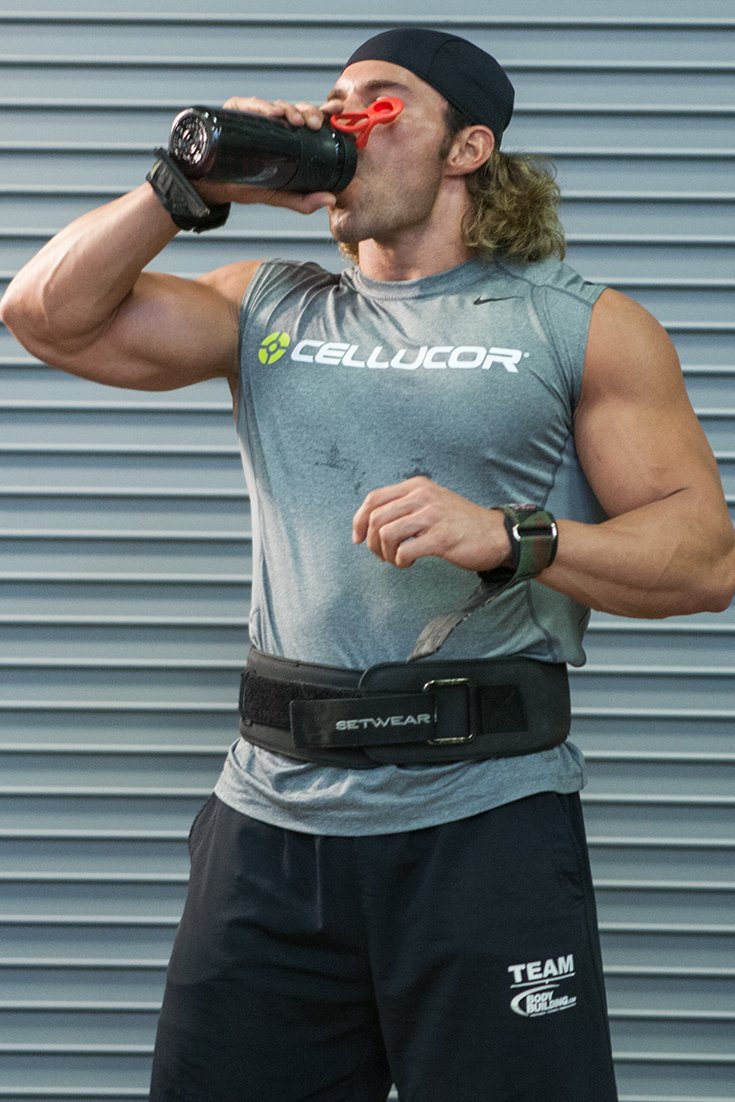 Since our bodies are designed to work in their unique ways, there is no hard and fast rule as to how long it takes for a certain ingredient to kick in. Beyond the ingredients, there are other factors that one must take into consideration before expecting the supplement to work on them like magic. These considerations include:
Your age and weight
The ingredients present in your supplements and how strong they are
Your bodies tolerance to certain ingredients
How much of the supplement you have consumed
If we were to be given a time estimate as to when we should take the supplements, what would it be?
A lot of trainers have noted that one basic mistake most gym-goers make is taking pre-workout right before they enter the gym for their daily routine. This is a mistake because, by that time frame, the energy boost will come when you've already started your exercise, probably halfway through. In order to ensure that the pre-workout kicks in by the time you start your exercise, you should preferably take it at least 30 minutes prior and no more than an hour before.
To know if the pre-workout is working, there are three signs to look for: You'll have an increased mental focus; you'll feel an obvious energy boost, and you'll feel your skin begin to tingle.
Conclusion:
This is about as simple of an answer we could make for something otherwise pretty complex. It's always important to treat your body right and not take unnecessary risks. If you're still confused, consult a professional.