If you're someone who is dedicated to their workout regime and has set goals for yourself to achieve in terms of workout, then you know that in order to maximize your efforts, you need all the energy you can get to push yourself further and further. It doesn't matter what kind of training you're doing; you need to have high energy levels to avoid fatigue early on in your exercise. There was a time that you could find everyday food in your kitchen that would be considered a great source of energy like bananas, for example. However, times have changed, and now you'll find there are other options out there that are accepted means of energy boosts, and the most common is known as "pre-workout supplements." 
What is Pre-Workout, and what are its ingredients?
So first and foremost, irrespective of whether it's pre-workout or anything else you take into your body, as a rule of thumb, you should always know what exactly you are consuming. That requires proper research and also requires you to develop an immunity to fancy marketing gimmicks. Your body is a temple, and you need to preserve it.
Now, for most of the part, pre-workout supplements have vastly different formulas. Each supplement has its own unique formula. However, what is common are certain ingredients used. These ingredients include carbohydrates, caffeine, creatine, and beta-alanine. Each of these ingredients is responsible for the energy boost you're looking for.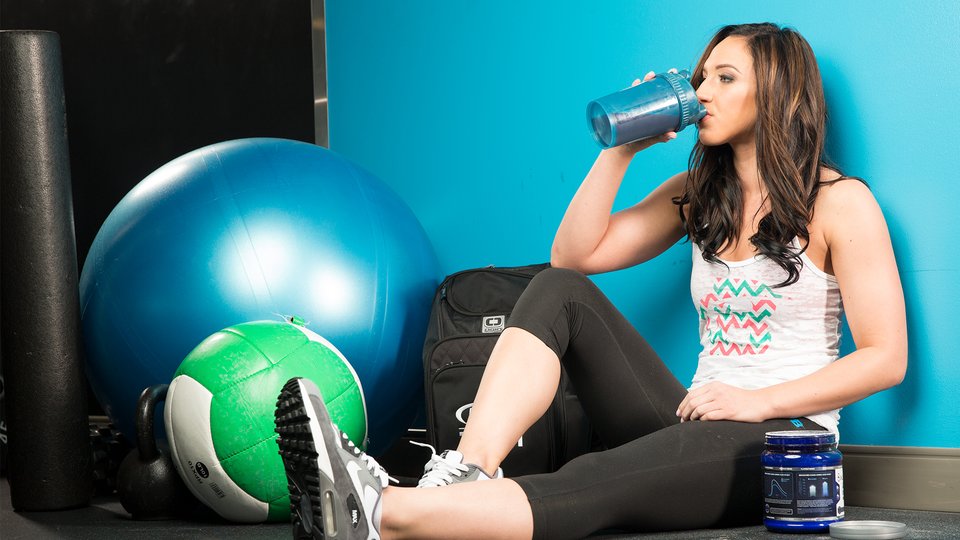 Carbs are what your body depends on as an energy source and is often recommended to take in some form before a workout. Similarly, caffeine is well known and well accepted as an energy-boosting stimulant. Research suggests that caffeine aids the muscles in their fat-burning process and helps preserve glycogen. As a result, you can work out for longer and harder without feeling tired.
Creatine is created from three amino acids that are naturally produced in the body. These amino acids are stored in our muscles and serve as a source of quick energy. Creatine, as per studies, not only works as an energy source but also helps increase muscle mass. Beta-Alanine is another amino acid. The way it works is that it helps creates carnosine in the body, which helps improve your endurance.
How do I know that pre-workout is working?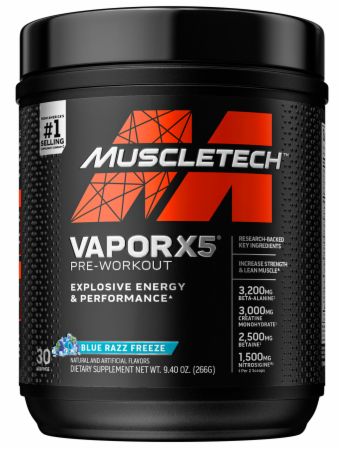 Once you've taken the recommended daily dose of your supplement, you'll want to know if it's working or not. The way your body responds to pre-workout is indicative of whether it's working or not. The main signs that you're getting that adrenaline rush are:
A sudden boost in mental focus where you'll find yourself able to focus more effectively. You need this mental boost so that you can focus solely on the workout in your limited gym time.

A tingling sensation is a result of the Beta-Alanine in your supplements. It might seem worrisome at first, but it's not a bad sign! It's quite a natural reaction called the histamine response. Some even describe the feeling as itchiness.

Energy boost, which is the most obvious sign. You'll feel more energized, especially if during intense workouts. You won't feel the fatigue you would otherwise feel and will be able to push yourself to do more. You may even feel energized even after you're done, depending on the intensity of your workout.
What factors affect how long it takes for Pre-Workout to kick in?
Just like no two pre-workout formulas are the same, no two bodies are the same. Bodies respond to stimulants on their own time, and there's no equation that can determine the exact timing. However, there are certain factors such as your metabolism and the strength of the ingredients used in the supplements and how much of the supplements you've taken.
Having said that, if it were to be estimated, for a healthy person, on average, the time taken for pre-workout to properly start affecting you ranges from fifteen to thirty minutes. However, you can start to feel the effects earlier than that you'll have to adjust your intake depending on the kick.
How Long Does It Take for Pre-Workout to Wear Off?
As we said, there's no fixed formula that can determine how long pre-workout effects take to wear off. The duration varies from person to person since each body is different. Certain factors do affect the duration, such as:
How strong the supplements and ingredients are

Your age, weight and muscle mass

Your pre-workout fatigue

Your dependence on ingredients present in the supplements

The dose of supplements you took
All things said, on average pre-workout should last for 1-3 hours. Each ingredient also stays in your body for its own time frames as well. Caffeine lasts in the system for five hours but starts to wear off after 60 to 90 minutes. Carnitine, which is also produced naturally, wears off after an hour. Beta-Alanine only affects our energy levels for 45 to 60 minutes, after which you'll feel the effects wearing off.
 Conclusion:
Since pre-workout is widely accepted in sporting circles and in gyms, it is a reliable endurance increasing supplement. However, just like with anything else, it comes with its own risks. Most supplements aren't FDA approved, and there are always vague ingredients, and because you don't know exactly what they are, you can't determine the effects they will have on your body. Moreover, these ingredients are also dependent on inducing. So, you have to be very careful when it comes to taking pre-workout. Try to alternate pre-workout supplements with natural ones. Make sure you don't take more than the recommended doses. If you feel the need to increase your dose, consult your trainer. They will be able to guide you better.