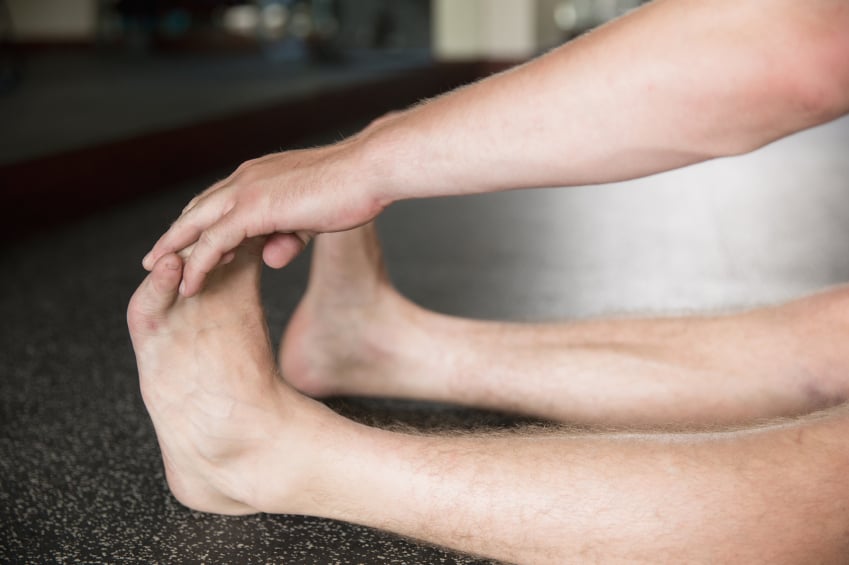 Although we tend to focus on stretching after exercising, it is also important to spend a few minutes stretching beforehand to warm up and avoid injuries during training.
Not taking the time to do stretching before exercise is as wrong as not doing it after the end of the routine.
Pre-stretching prevents certain injuries or cramps. That's why in this article we offer you the best stretching to do before you exercise.
The Role of Pre-Sports Stretching
With a series of movements prior to the start of the routine we can prepare the muscles and keep them flexible to avoid possible injury or pain later.
Stretching is also a preventive measure for the joints.
Stretching improves sports performance. Because if the muscles are not flexible, we lose all their potential and it means a greater effort in the movements.
According to Mayo Clinic, stretching has multiple benefits:
It increases flexibility.
It improves circulation.
Corrects body posture.
Improves coordination.
Stretching Considerations
Although pre-stretching is simple, there are some things we should keep in mind to do it right without hurting ourselves.
As a first step, it's good to know what the differences are between pre- and post-stretching.
Pre-stretching prepares muscles and joints to react to different physical stimuli. Movements have to be slow and careful so that the body temperature increases gradually and we are ready for intense exercise.
The opposite happens when we finish the routine, since the stretching serves to eliminate the typical tensions of the sport, to reduce the muscular pain and to contribute to a good circulation. They also help in the regeneration phase of the tissues and to rest the muscle fibers.
However, you have to be careful, overstretching can also be harmful, because it increases the chances of ligament injuries and dislocation of joints.
The recommended stretching time is up to 30 seconds per muscle.
When stretching after exercise it is essential to do it when the body has not yet cooled down.
The best stretches according to the area worked
They can be used both at the beginning and at the end of the exercise routine. The idea is to pay more attention to the area for work or greater participation during the session.
It is very important to do them gradually and slowly so as not to feel exhaustion or pain. Some interesting stretches are:
Waist
To stretch your waist, kneel on the floor and bend laterally with one arm resting on the floor.
Raise your other arm and stretch it over your head.
You can also do it standing up. Don't forget to change sides.
Quadriceps
Standing, bring your heel to your thigh and hold your leg in your hand. Apply a little force to your body.
If you can't keep your balance, lean against a wall or look at a fixed point.
Ischiotibial
Sit on the floor or mattress and spread your legs together.
Hold the tips of your feet with your hands and press down with your torso.
If you don't stretch completely, at least keep your arms as close as possible, for example by holding your ankles or knees.
Cufflinks
Stand in front of a wall and support your fingertips.
Exert pressure by leaving your heel on the floor.
Another option is to use a step: Rest only your toes and let your foot "fall" down. You can also raise and lower the instep.
Abductors
To stretch the inside of your legs, squat and stretch one leg to the side.
Try to touch the tip of your feet with your hands and keep your balance by resting your palm free on the floor.
Triceps
Bend your arm and bring your hand behind your head.
Grasp the elbow with the other hand to exert pressure.
The idea is for the elbow to "stick" to the ear. 
Dolls
Stretch your arm in front of your body and place your hand as if you meant to say "stop" (fingers up).
Grasp your fingers with the other hand and press toward yourself.
Change by putting your fingers down and repeat the pressure.
Shoulders
Standing with your arms at your sides, rotate your shoulders in a circle, first forward and then backward.
You can also move your arms 360°.
Neck
Stand up and leave your back as straight as possible.
Take your head back very slowly (so that the stretch is greater open your mouth), wait a few seconds and return to the initial position.
Another option is to turn your head as if circling first from the right and then from the left.
Recommendations
We recommend that all pre-exercise and post-exercise stretching exercises are led by a teacher or trainer.
It is essential that you do not overload the muscles before starting the routine, otherwise in the middle of the session you will be very tired or sore. Finally, we hope that you will practice the previous stretches to avoid further pain or injury.